Check out the sand sculptures we dug up: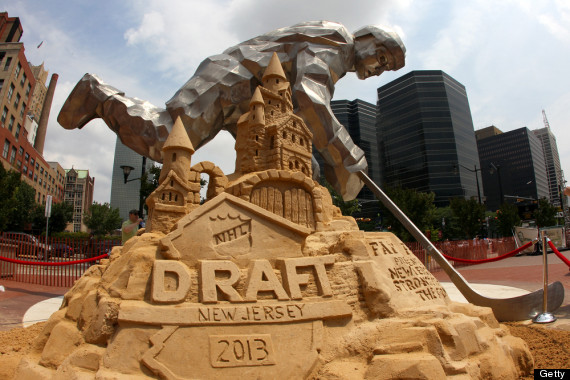 Hockey fans will love this draft-inspired sculpture that appeared near the Prudential Center in Newark, N.J. in honor of the 2013 NHL Draft Fan Fest and Memorabilia Show.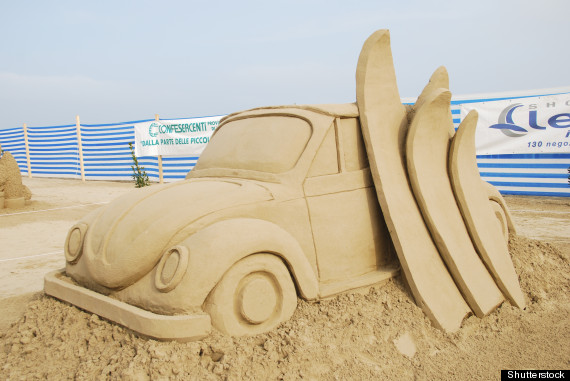 Couldn't find parking? This surf-themed sculpture built in Remini, Italy, blends quite well with its surroundings.
This abstract creation crafted on Revere Beach, Mass., looks like it would fit perfectly tucked away in a wing of a contemporary art gallery somewhere.
Even sand sculptures can't escape technology! Tweet a picture of this social media-inspired work and you'll get
really
meta.
The whole family is sure to love this sculpture which appeared at the 2006 Dunegrass Festival.
A pretty stellar reincarnation of Leonardo Da Vinci's "Vitruvian Man," this one is definitely a work of art.
Monty Python fans will get a laugh from this "Flying Circus"-inspired sculpture.
You know what they say about big sand feet... big... shovels...?
If your first response isn't "aww," you have no soul.
This drip sandcastle simply defies gravity. Small figures are perched atop this seemingly floating bridge, creating a picturesque frame around Puerto Rico's turquoise waters. This is a masterful work of art and engineering.
A temporary urban beach was recently created in the financial district of Manhattan. Artist Matt Long sculpted this 18 ft castle, with pointed towers, curved bridges, and winding steps. It's glorious, beautifully juxtaposed against skyscrapers in the background.
This 3 week, 55 ton project marked the largest solo project that Long has ever attempted. He has competed in the World Championships of Sand Sculpting four times already, with his highest placing as a runner-up in 2010.