Steve Jobs and Bill Gates, 1991.
John Lennon and Yoko Ono.
Muhammed Ali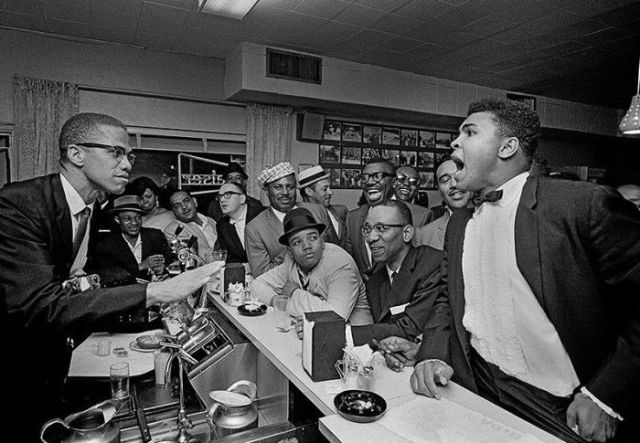 Michael Jackson And Underwear

Lenin and cat.
Mike Tyson and Tupac Shakur

Viktor Tsoi and taking his dog for a walk, September 1985.
Bruce Willis 22 years old.
Richard Pryor, Mitzi Shore, David Letterman and Robin Williams
Marilyn Monroe opens the football match USA-Israel, New York, 1959.
A young Meryl Streep on the New York City subway.
Pele playing on guitar during the World Cup football in 1970.
John F. Kenndey, his sister in law Ethel (far left) and wife Jacqueline Kennedy
Bob Marley and Jimi Hendrix with soccer ball) back stage (also this might be fake but it still makes me happy).
A picture of young George Clooney that requires no caption.
Johnny Cash holding a kitchen.
Young Neil deGrasse Tyson