EARLY IN THE RACE, HE ADVISED FIVE REPUBLICAN PRESIDENTIAL CANDIDATES BEFORE SIDING WITH TRUMP.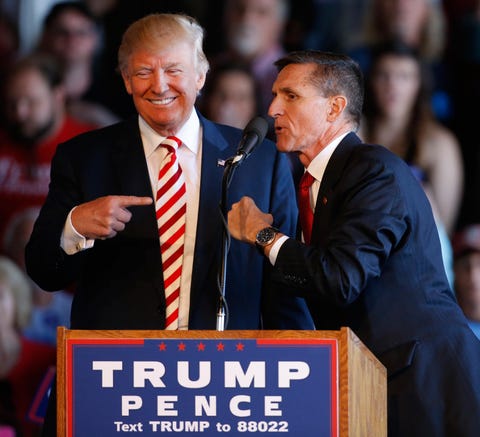 Flynn said that he had spoken to Carly Fiorina, Scott Walker, Ben Carson, Ted Cruz, and Trump but was ultimately most impressed with Trump, someone who, like himself, he sees as an outsider who speaks bluntly. "This is a guy that provides a different vision, a different way to solve problems, a different leadership style, and a sense of change that I believe that a majority of people in this country are really starting to look at," he told CNN.
After the election, Flynn was ecstatic. "We just went through a revolution," he said. "This is probably the biggest election in our nation's history, since bringing on George Washington when he decided not to be a king."
4 of 10