Andrew Lincoln as Rick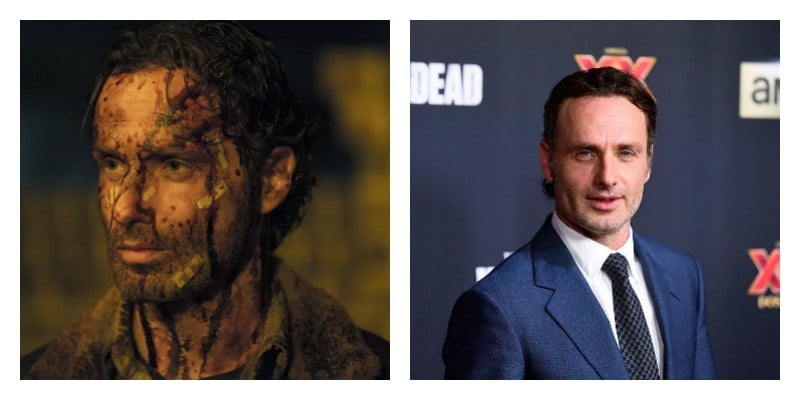 As the lead of the show, the actor has gotten into many messy situations. He also typically has to have longer hair and a bit of facial hair for the role. But during his off time, he seems to keep his look more clean cut.
In fact, after growing a beard for the role and then shaving it, Lincoln's fellow cast member kept it as a souvenir. "You know what's crazy is I have his beard in a ziploc bag in my refrigerator," actor Norman Reedus said at Walker Stalker Con. "True Story." That seems like a perfectly normal relationship between coworkers!
1 of 15