Bobby Lashley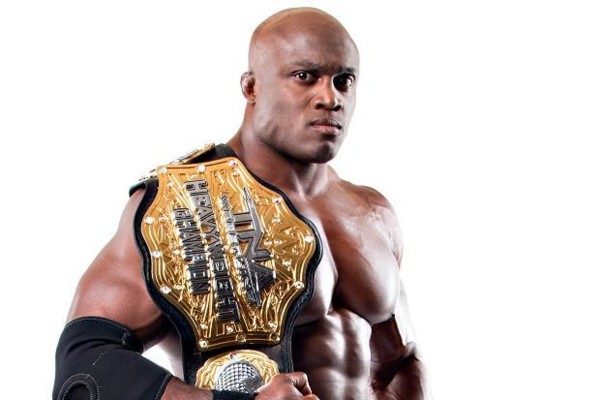 If you're still angry at the monster push Roman Reigns has received over the past two years, you might want to cast your mind (or your WWE Network account) back to a time when a fairly green Bobby Lashley was Vince McMahon's golden boy. Lashley was tipped for big things, became the United States Champion not long after debuting, and was eventually made the face of WWECW.
But being the figurehead of a stagnant third brand hampered Lashley somewhat, and although he came out on top of the famous Battle of the Billionaire's angle at WrestleMania 23, he never quite rose to the heights predicted for him, and was released from the company after three years.
His success in TNA and MMA – as well as his improved ring work and character development – make Lashley a prime example of star who could go the distance, if he were sent in the right direction. He's 15-2 in MMA contests, is the current TNA World Heavyweight Champion in his fourth reign, and has proved his value in a company not exactly known for its smart use of good talent.
Lashley could believably be inserted into a main event spot, were he to return to WWE. He now has the believability and charisma needed to make it, Vince need only pick up the phone.
10 of 11