Rey Mysterio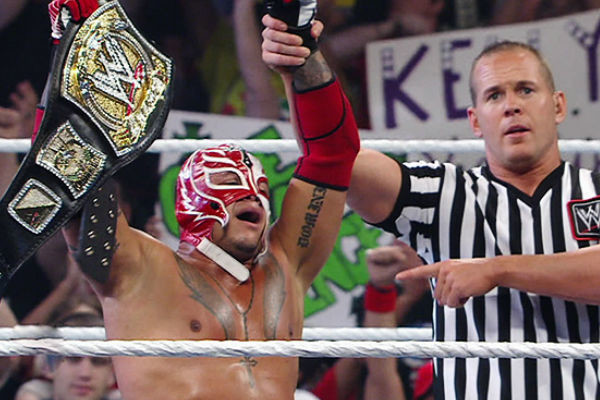 WWE's burgeoning Cruiserweight Division has only now begun to shine thanks to the introduction of some seniority – unlike other aspects of the company, veterans are what the purple division needs right now in order to drive interest and help the younger wrestlers audiences are currently unfamiliar with.
But as great as Neville, Austin Aries, and Brian Kendrick are, they aren't Rey Mysterio - arguably one of the greatest luchadores of all time, and a man who could bring instant prestige to the Cruiserweight Championship. Not only is Rey a former WCW and WWE Cruiserweight Champion, he's also one of few men of his size to bag both the WWE and World Heavyweight Championships. Another sure-fire Hall of Famer, Rey has been doing great work on the independents and Lucha Underground, but it still feels like the 42 year old has one more WWE run left in him.
Even if he didn't want to be involved with the Cruiserweights, Rey's name is synonymous with Smackdown, so a return to the blue brand would really light a fire under WWE's B-show.
4 of 11