MVP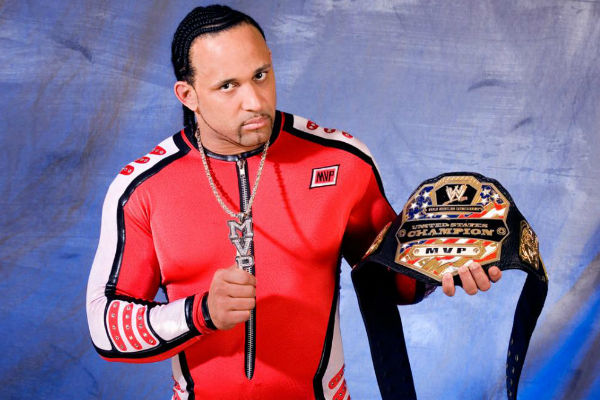 The last few years have been somewhat turbulent for the former United States and Tag Team Champion Montel Vontavious Porter. Since leaving WWE, MVP has had reasonably successful runs with TNA and NJPW, becoming the first ever IWGP Intercontinental Champion during his stint in Japan.
But his push for TNA to hire Hernandez (who was at the time still contracted to Lucha Underground) saw him released from Impact Wrestling, and his desire to interview Lucha Underground talent on his podcast against the will of the company ended his run in Mexico before it could even start.
MVP never became a main event player for WWE, but like Carlito, he was a solid worker, and has only grown since leaving. His weird, inflatable custom entrance stage still stands out as an odd highlight of mid-to-late 2000s WWE, and his larger-than-life persona might stand out more on the company's current roster.
Regardless of how welcome a return might be, it seems unlikely, considering MVP doesn't seem at all interested: "I have nothing but respect for Vince and WWE but it's kind of like that really hot girlfriend that you used to date and everyone was into. When she's on your arm everybody is like 'woah! He's with her!' but she farts in her sleep too. She has her flaws. It was a good time, we had our thing but we've moved on."
9 of 11