EC3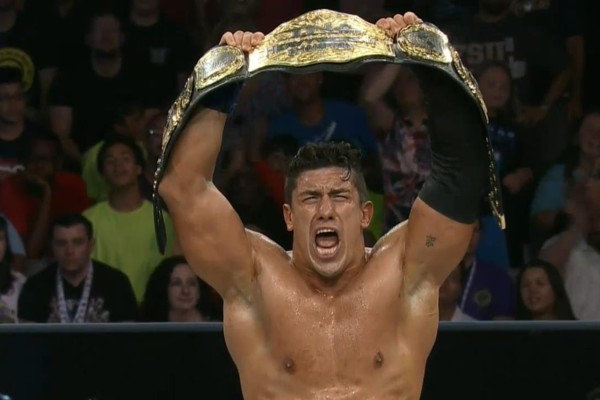 Rarely do comedy characters and NXT also-rans go on to become World champions in other companies, but Ethan Carter III is a prime example of somebody WWE simply wasn't ready for.
Known as Derrick Bateman in FCW and NXT, Carter's career never quite took off, but his presence as a curly-haired, buff Andy Samberg lookalike provided a welcome sense of levity to the developmental brand.
When he was picked up by TNA, they pushed him to the sky as President Dixie Carter's spoiled nephew. Their faith was rewarded with one of the few fantastic characters produced by Impact Wrestling in the last seven years, a smarmy one-percenter who had the charisma to transition between face and heel with ease.
Carter has a great physique, delivers brilliant promos, and although a name change is undoubtedly in order (nobody is going to pop for the return of 'Derrick Bateman', and he won't be legally allowed to use the Carter name), he could make a real mark on Smackdown LIVE's barebones roster.
8 of 11