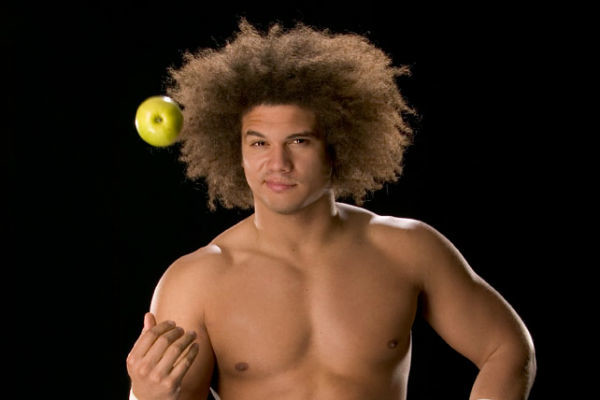 While his brother and cousin Primo and Epico have been through a revolving door of gimmicks and characters since joining WWE, Carlito's character always seemed to be the perfect fit. He spat in the face of people who didn't want to be cool, and it made him just as potent a babyface as a heel.
As a former United States, Intercontinental and Tag Team champion, Carlito was a mainstay of WWE's midcard throughout the 2000s, a recognisable character who could be relied upon to put on solid matches with a variety of opponents. He had comic timing, charisma, and could easily be slotted into pretty much any feud that needed a body.
Carlitos' violations of the Wellness Policy saw him kicked out of WWE, and since leaving WWE, he's carved out a career in World Wrestling Council, where he is a former 17-time (!) WWC Universal Champion.
With the Shining Stars currently doing all of nothing on RAW, Carlito would serve as the perfect mentor to bring them up through the Tag Team division.
If the two parties can come to terms with their previous issues, the third generation Colón would make for a fine re-addition to WWE.
3 of 11