Kharma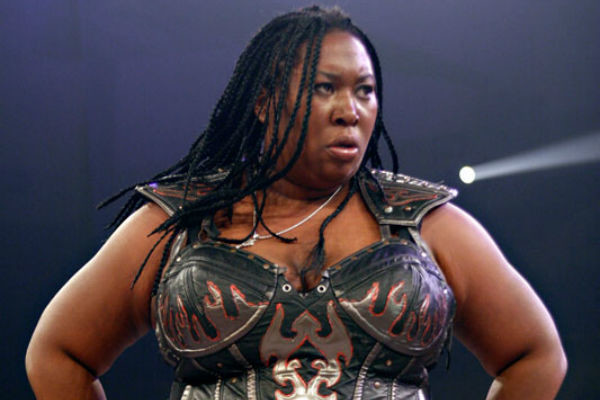 Another TNA talent who failed to take off in WWE, Kharma (known as Awesome Kong elsewhere) makes Nia Jax look like James Ellsworth. She's a behemoth of a wrestler, possessing the size and strength rarely found within the Women's landscape, but her push in Vince's company was short-lived.
Kharma debuted by attacking other female superstars, something that continued for a few weeks until she was forced to take maternity leave. She returned to participate in her only official WWE match, the 2012 Royal Rumble, before being granted her release on good terms.
With competition heating up in both RAW and SmackDown's Women's divisions, Kharma could do some real damage were she inserted into either title picture.
Imagine if she ended up on the same roster as Nia - the two could put on a giant vs giant match, the likes of which we've never seen in WWE. It'd be a special PPV attraction for sure, and would be another feather in the cap of a Women's division still eager to make their mark.
The trouble is, Kharma's most recent stint with TNA ended abruptly after a backstage altercation with Reby Hardy, whose husband Matt is now one of RAW's Tag Team champions.
If such an issue could be overcome, however, Kharma would make for a welcome addition to the roster.
6 of 11