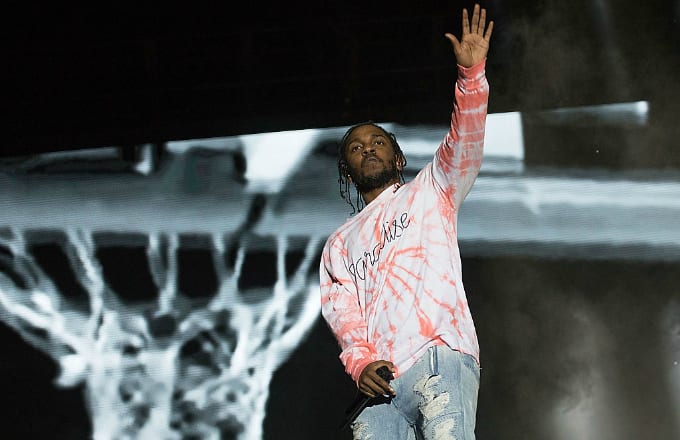 We're only a few hours into the release of Kendrick Lamar's fourth studio album Dam.
And the TDE crew is already sharing some awesome behind-the-scenes material.
Punch, co-president of TDE, took to Instagram to share a lost verse from "Pride" written down on a pad of paper in red ink, which also happens to be the font color of the album title on the cover.
"Niggas wanna post they best Kdot pics cause the album out," he wrote in the caption. "How about this pic I got from Dot of a lost verse for the song PRIDE. Haaaaa. Yea. #stunt"
Stunt indeed.
The lyrics are pretty legible to the naked eye. Here's what appears to be written down: