What has happened here? Only God and Sean Spicer and all of his enemies in the West Wing could possibly say.
A subtler look on January 25, although I'm still not seeing Sean Spicer's original skin color at all: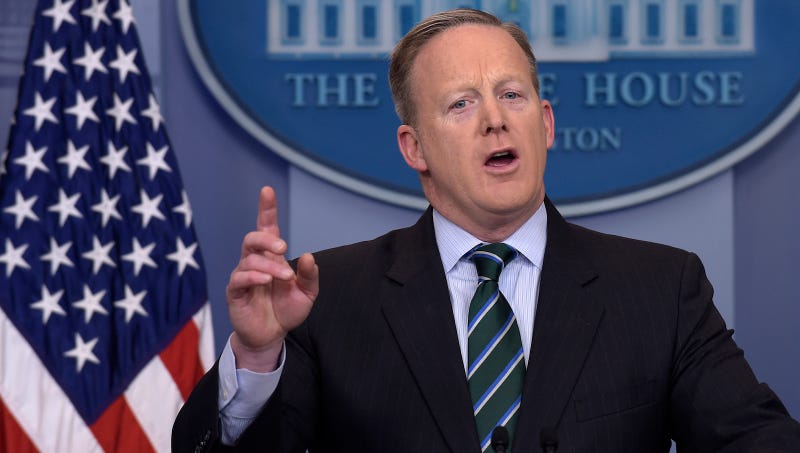 On January 30, Spicer proves himself to his boss by holding up papers with different colored highlights and forcing his face to blend into his hair: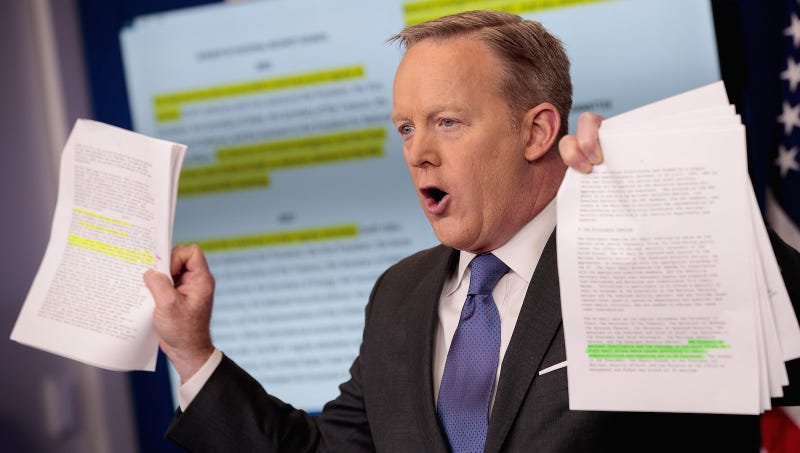 And then, the next day... this: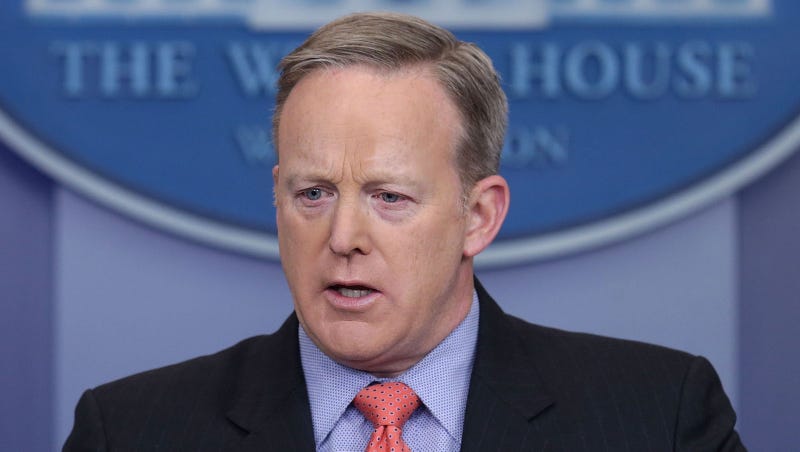 Yes!
3 of 6