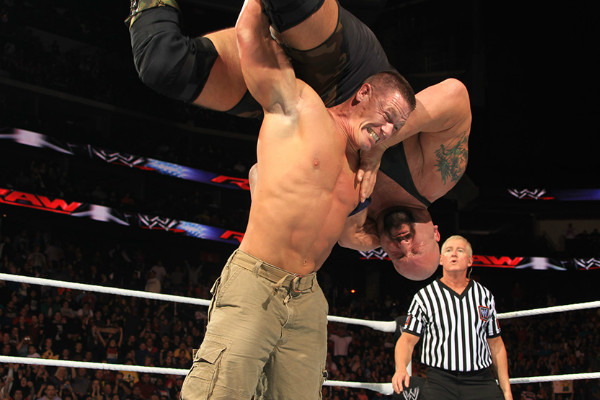 Deep Six (Or Not)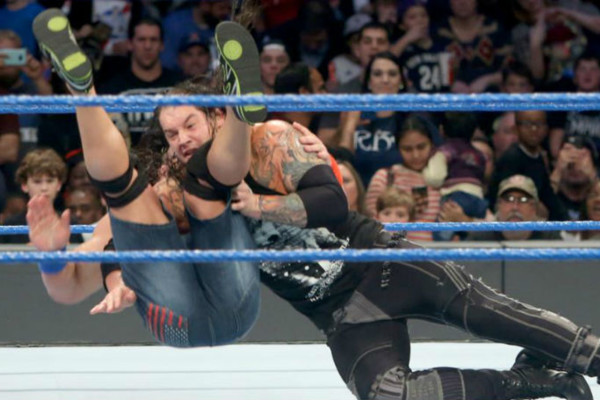 Clearly rattled by months of working alongside JBL and David Otunga, the usually dependable Mauro Ranallo forget the name of a basic Side Walk Slam on SmackDown.
Calling Corbin's slam the 'Deep Six', Mauro was then hastily corrected by none other than AJ Styles. Not convinced that the move was indeed one of Baron's signatures, AJ called Ranallo out for the botch.
There was something funny about this, Styles appeared legitimately concerned that Mauro would do such a thing. You try sitting next to the master of John O'Clock every week, AJ. This is what happens.
Poor Mauro.
King Ross Is More Athletic!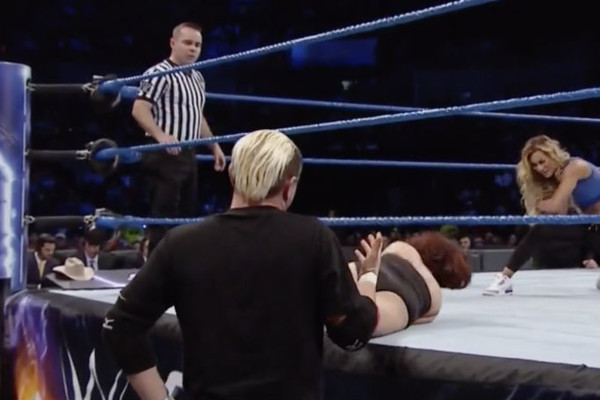 I push my fingers into my eyes again!
Next up, CJ pulled the world's worst roll from her bag of tricks. Far be it from the likes of us to question someone's athletic ability, but we're pretty sure King Ross could have rolled with more grace than Lunde did when attempting to get back inside the ring.
Even James Ellsworth was disgusted.
1 of 7