Don't Lie To Us!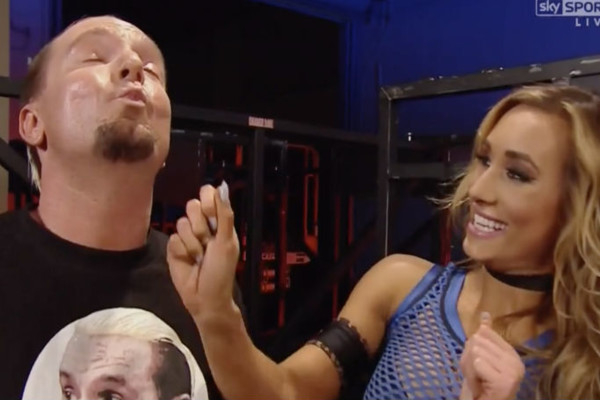 The fun continued with James Ellsworth on this week's SmackDown.
No longer annoying the knickers off of Dean Ambrose by costing him matches and ousted from the main event scene, Ellsworth is now getting all chummy with Carmella.
According to James, he hasn't kissed a girl in 32 years of life. That's rather difficult to believe considering he has children, WWE. If you're gonna' run storylines that talk about real life elsewhere (like Renee Young and Dean Ambrose), at least keep it consistent across the board.
4 of 7